Created in León, Spain, by Higinio Guerra Valcarce, member of the Royal Academy of Jurisprudence and Legislation (Real Academia de Jurisprudencia y Legislación), the company, inherited from parents to children, has a vocation to offer an efficient and reliable service, backed by experience and specialization of its professionals.
Guerra Abogados is founding member of GRUPO DE IURE (www.grupo-deiure.com) ALIANZA INTERNACIONAL DE DESPACHOS DE ABOGADOS Y ECONOMISTAS, independent for the improvement of the legal counseling in international private law.
Our priority: Defend your interests
Guerra Abogados, extends, with our colaborate lawyers and
the departments of civil procedural, corporate, commercial insolvency (suspension of payments) and contractual about modification, extinction and suspension of contracts due to force majeure and the 'rebus sic stantibus' clause, recapitalization of companies, support measures, etc.
Today more than ever we remind of our permanent and serious vocation backed by our long expertise. Your issue will be studied by a team of lawyers and economists. We help you and inform you about the viability, duration and expenses.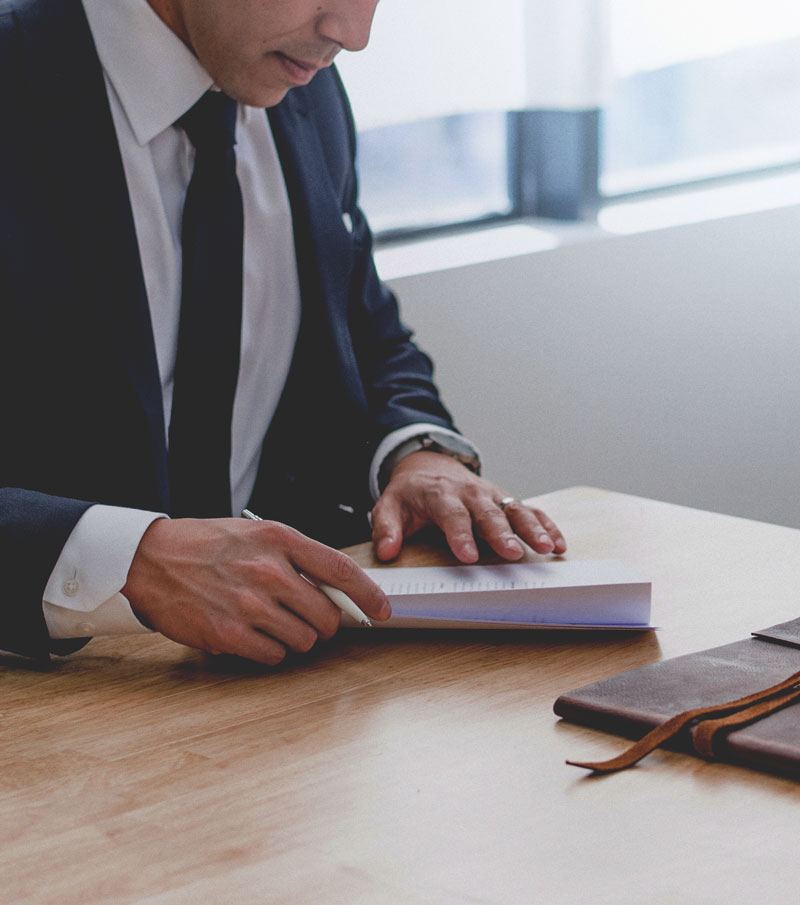 Eight reasons for trusting us
Because we are a law firm with a long-standing family tradition of lawyers, inherited from parents to children, with VOCATION proven since 1942.
Because EVERY CASE is studied WITHOUT DELAY, with thoroughness, interest and professionalism.
Because we have a satisfying percentage of MERITS.
Because we inform you previously and IN WRITING about our FEES with competitive rates and PAYMENT FACILITIES.
Because the first visit is FREE OF CHARGE and non-binding.
Because we count with an integral team of PROFESSIONALS – lawyers and economists – who will give a solution to your problem or question.
Because the client has the possibility to receive counseling and do meetings online, using videoconference or email.
Because you can enjoy the advantages of our Alliance, ALIANZA (www.grupo-deiure.com) with other independent, prestigious law firms from different parts of Spain and abroad.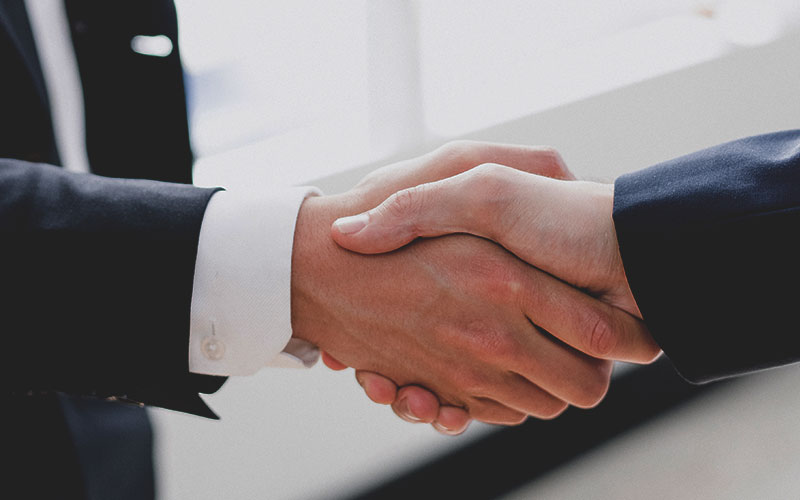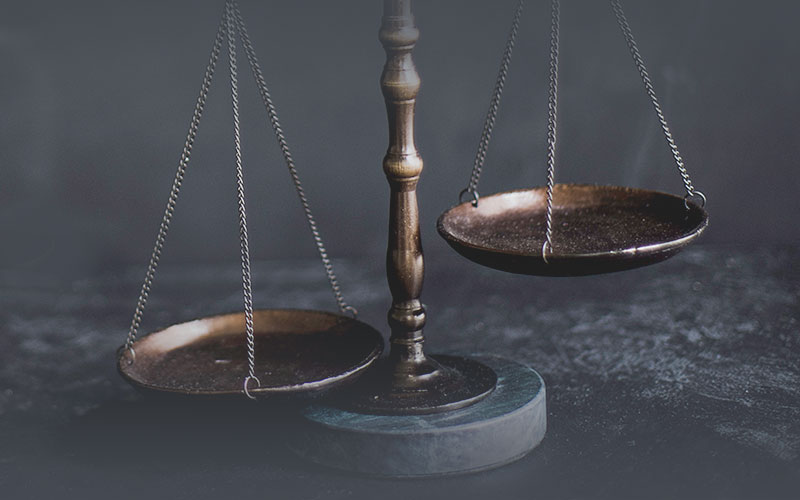 Family law. Heritages. Wills/testaments.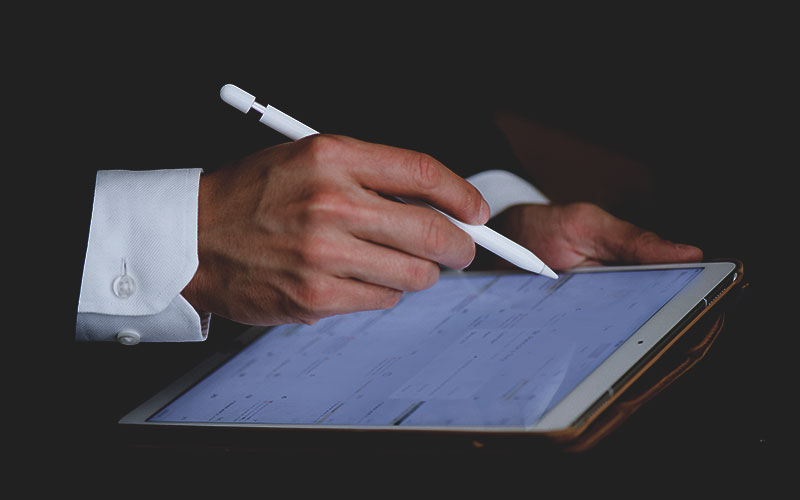 Contracts and Companies. Accounting
International law | Contracts and trading companies |International sales contracts | Courts and tribunals | Family law and inheritance law | Liquidation of marital regimes of participation in acquired property | Real – estate law | Tax and accounting consulting | Commercial law and societies | Administrative law and procedural administrative law | Accountability | Mediation | Labour law |Immigration law | Associations | Consumer´s rights
Some cases we were pursuing:
– Guerra Abogados establishes for a client a company in Equatorial Guinea.
– Investment in Spain, from England and France. Constitution of a textil company for a new brand of fashion. Initial investment: 500.000 euros.
– Advice in corporate law to an important group of Spanish companies. Secretary of the Board. Objection of board meetings. Operations of real-estate sales.
– Several claims against banks demanding mortgage costs due to void clauses.
– The Court acknowledges in favour of our client the economic rights of phantom shares of a company.
– Business in Gibraltar. – The lawyer Cesáreo Guerra Galí advised a Spanish company in matters of the constitution of a society in Gibraltar, for the construction of the World Trade Center of Gibraltar.
www.worldtradecenter.gi
– Consumer´s rights. Madrid Court dismisses a claim against our client, a company because they accept our defense in terms of that the claimant is NOT average consumer. Therefore the claimant cannot be protected by the Consumer´s Law (Ley de consumidores, RDL 1/2007) and our client has fully complied with the General Law of Publicity, applying consequently the "doctrine of one´s owns acts".
– Our client, a former executive of Globalia won a lawsuit versus Globalia before the Superior Court of Justice of Madrid (Tribunal Superior de Justicia de Madrid) sentencing the company to pay salaries and vacations, absolving our client from paying 70.000 € to the company.
– Wills and all necessary documents regarding the wills, donations, declaration of heirs of foreigners in Spain and extinction of the community of property of the heritage located in several autonomous communities.
– Advisor of foreign investments founds (Fondos de Inversión extranjeros, RU) in the acquisition of real-estate in Spain.
-Vices and defects in construction. Final condemnatory sentence of 300.000 euros against the municipal construction entity (Madrid).
– Drafting of the contract General Agreement and Letter of Intent for a project of construction in Saudi Arabia: Contracting of 140 million of euros.
– International sales operation of merchandise (solar panels and investors) Spain-China-the Caribbean. Contracts, letters of credit, international transport.
– Morroco: Representation of partners in shareholder meetings in companies. Extrajudicial settlement.
– Director lawyer in civil procedures of claiming damages and lost profit (agency contract, advertisment, etc.) with a value higher than 2 millon of euros.
– Constitution of companies (large branches, to be emphasized construction company and the maintainance of the highspeed train network AVE and short-distance trains) and of associations (of merchants, of former alumni).
– Lawyers of a Spanish hotel group located in Ibiza for the claim of outstanding amounts by entities seated in United Kingdom.
– Acting lawyers in the separation and liquidation of properties, Brazil-Spain, of the wife of one the football players of Real Madrid C.F, RCDS.
Social Corporative Responsibility
ETHICAL CONDUCT
The lawyers of GUERRA ABOGADOS comply scrupulously, and since their registration in the Bar Association, with the following conduct and deontological codes: CÓDIGO DEONTOLÓGICO DE LA ABOGACIA ESPAÑOLA EL CÓDIGO DEONTOLÓGICO DEL CONSEJO DE LOS COLEGIOS DE ABOGADOS DE LA COMUNIDAD EUROPEA.- CCBE y el ESTATUTO GENERALD E LA ABOGACIA ESPAÑOLA.
We maintain a permanent surveillance and fight against CORRUPTION.
We maintain suitable LABOUR conditions which favour labour SECURITY AND HEALTH as well as the human and professional development of the employees.
We strive for the continuity of the company since its fundation in 1942.
ETHICAL CONDUCT
We help people without means selflessly and also non-profit bodies. Some of those entities are:
ICMEDIA

: for the advice to the means of communication and support to families, promoting guarantees of the protection of the contents for children´s audience.
Foundation CARF:  dedicated to an integral education of clergymen and seminarians without financial resources.
THE COUPLES SATISFATION INDEX (CSI): in Spain for the support and free training for marriages and couples in crisis.
Discounts of up to 70% on fees for people with limited resources or in a situation of social and economic vulnerability